Most fast-growing businesses require robust and dependable assistance, such as a virtual receptionist who can manage communication, phone calls, and potential customer queries. Some of the challenges faced by ambitious businesses include:
The threat of the business appearing unprofessional to potential clients
Inconsistency in operations because essential in-house resources need to focus their attention elsewhere
Poor productivity and efficiency due to high workload
However, it is not easy for businesses to hire receptionists efficiently. Hiring in-house receptionists brings along a big responsibility that needs to be budgeted. As for other employees, the business needs to pay them a salary and the correct benefits, arrange for pension plans, etc.
The Virtual Receptionist Service
Virtual receptionist services are beneficial for businesses looking for assistant services. Nevertheless, they may be unable to hire them in-house. There are several benefits to choosing virtual receptionist services instead of hiring an in-house receptionist. Here are some of these advantages: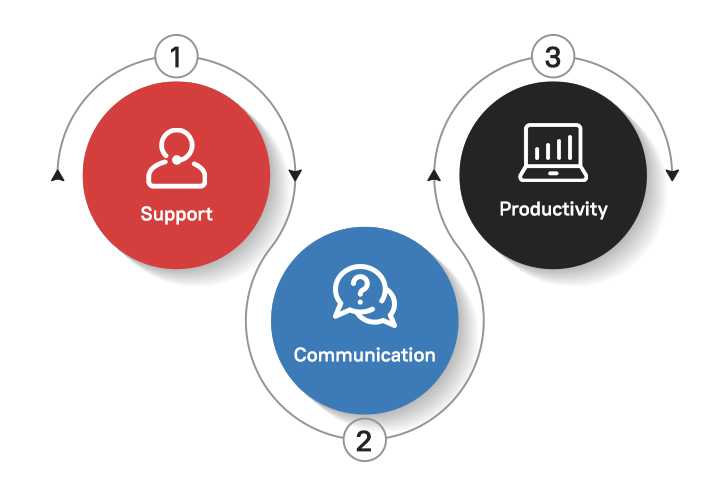 #1. Contributing to In-house Productivity
A virtual receptionist can also take frequent and interrupting phone calls. This allows in-house resources to focus their time and attention on more critical tasks related to decision-making or helping to build the business through planning and goal setting. The virtual receptionist can also contribute to a business's overall productivity. This is possible by taking over research-intensive and similar tasks to help existing in-house resources save time.
#2. Save up on Costs
One of the challenges of hiring in-house employees, including receptionists, is the eventual cost to the business. Aside from the process of hiring, this can be expensive by itself. There is a monthly salary to be paid. Benefits and pension plans add to overall hiring costs, alongside privileges such as medical leave, paid time off, etc. A virtual receptionist can help save all of these; businesses need to pay them only for the actual work completed. According to online reports, virtual assistants can save a business up to 78% in operating costs.
#3. No Need to Set up In-house Infrastructure
A virtual receptionist also helps you save effort and costs in terms of infrastructure. From premises to infrastructure and office supplies, including electronics, furniture, air conditioning, pantry supplies, etc., an office system for a receptionist can be costly both in terms of money and effort. A virtual receptionist helps businesses save on all these costs while ensuring no negative impact on existing business functions.
Next Steps
Learn more about the benefits of a professionally managed virtual receptionist and how the additional support can help boost your business profitability.
Email us at sales@analytix.com or call us at 781.503.9000 today.
Follow our blog for industry trends and the latest updates.