News & Events
Analytix Healthcare Solutions Will Exhibit at the PAMS 2021 Virtual Annual Convention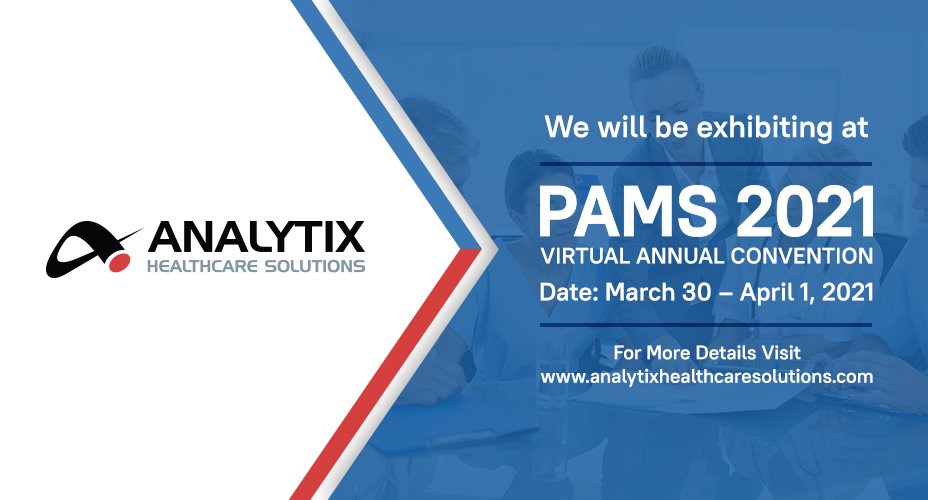 Woburn, MA, March 23, 2021 – Analytix is proud to be part of the PAMS 2021 Virtual Annual Convention to be held from March 30 – April 1, 2021.
The Pennsylvania Association of Medical Suppliers (PAMS) is the oldest state association of its kind in the country and helps DMEs and HMEs to operate their business profitably, serve their clients properly, and ensure their voices are heard in the halls of government. PAMS ensures that DMEs and HMEs have access to the best and most timely educational programming. It also provides various continuing education opportunities throughout the year and hosts an annual convention for valuable peer networking and training on the latest durable medical technology.
Analytix Healthcare Solutions is an end-to-end provider of revenue cycle management services for medical equipment companies and physician offices. We help medical providers maximize operational efficiency and financial management by handling insurance eligibility, claims, denials, and collections. Partnering with Analytix leads to best practices and high-quality service delivered to patients. Register for the event and visit our virtual booth for more information.
We hope to see you there!
Analytix Healthcare Solutions Team
[email protected] | 781-503-9000
For more information on our HIPAA compliant medical billing solutions, visit us at https://www.analytixhealthcaresolutions.com/