News & Events
Unlocking Growth for Small and Medium Businesses: Analytix Solutions Launches Business Transformation Division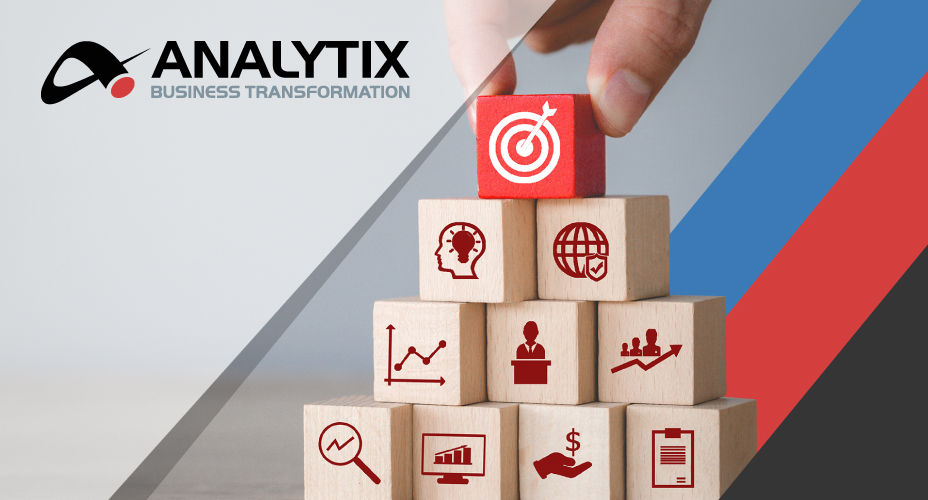 Analytix Solutions has recently launched Business Transformation Services for small to mid-market sized companies. The new Business Transformation Services division will focus on offering Strategic Business Consulting, Operational Consulting, and Automation Services. Each of these services is meticulously designed to help SMBs create a scalable business model, boost profits, drive innovation and stay ahead of the competition.
Led by Alok Bhatt – Senior Vice President of Analytix, Business Transformation division will help clients with their strategic objectives, optimize processes and automate systems to achieve operational excellence. Alok has 17+ years of experience being a trusted transformation partner to both SMB and Fortune 500 clients. He holds a Six Sigma Black Belt, an MBA and has an engineering degree. "Our clients have expressed an interest in optimizing their cost of operations and modernizing their business through digital transformation. Analytix now offers our SMB clients Business Transformation services, which were previously only available to large companies. A strong team of consultants and automation experts will be set up to provide this high value and high impact service to our clients." Alok said.
Analytix Business Transformation division is poised to help SMBs scale their businesses by providing access to affordable consulting and automation services. The Business Transformation team possesses extensive experience in business consulting along with a deep understanding of industry specific processes and relevant technology offerings.
Our Strategic Business Consulting Services offer solutions to specific business problems and initiatives. We specialize in Business Process Management, where we help our clients define and document their processes along with building the right controls to drive performance and compliance. We also review the technology landscape of our clients to create a roadmap for digital transformation. We help our clients reduce their customer churn by improving their customer experience. Our risk advisory services help with compliance to industry process standards like ISO, data privacy, SOC2, HIPAA, and management of financial, operational, information security, and regulatory risks.
Our Business Transformation Team also offers Operational Consulting Services that focus on cost optimization by improving operational efficiencies. We implement a three-pronged solution: restructuring the organizational design based on capability vs capacity including leveraging of offshoring solutions, streamlining processes with LEAN and Six Sigma, and automating manual, and repetitive tasks. This helps clients achieve cost optimization while driving higher innovation.
Third and the most interesting part of our services is the Automation. Analytix provides a unique approach by offering Automation-As-A-Service, where clients pay a minimal upfront fee for process assessment and then the benefits of automation are shared between the client and Analytix. This "gain-share" model is a win-win for both parties as the client pays only a share of the total effort saving benefits that Analytix has delivered. Our automation team has developed various tools and integrations that deliver quick results for clients. We offer process-based and dataflow based automations through the latest platforms available today. Our cloud-based automation tools require zero-code change in the client tech-eco system and provide web-based orchestrator controls to start, stop or schedule automations.
John Matthew, COO of Analytix explains, "Transforming business processes to make operations more efficient can help businesses realize exponential results to both productivity and profitability. Mid-market sized businesses can often benefit the most from business transformation.  Adding Business Transformation to our offerings as a single-source solutions provider is a natural progression in our business strategy, as we identify ways to support our clients' business growth. This is an area where we can really, positively impact our clients and partners, implementing innovative measures to increase their business's profitability while reducing overall costs."