INSIGHT360 Granted Registered Trademark by the United States Patent and Trademark Office
by Analytix Editorial Team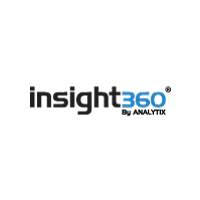 Woburn, December 18, 2019 — Analytix Solutions applied for and recently received a registered trademark status for INSIGHT360 by the US Patent and Trademark Office (USPTO).
The INSIGHT360 registered trademark covers Int. Class 42 featuring:
Software-as-a-Service (SAAS) software for accounting and bookkeeping
Software-as-a-Service (SAAS) for consolidating, analyzing, and reporting financial and operational business metrics
Software-as-a-Service (SAAS) for streamlining business operations
For more information about INSIGHT360 registered trademark, visit https://www.uspto.gov/trademarks-application-process/search-trademark-database and look up registration number 5907039.
Sales Team
[email protected] | 781-503-9000
For more information on INSIGHT360, visit https://insight360.analytix.com/